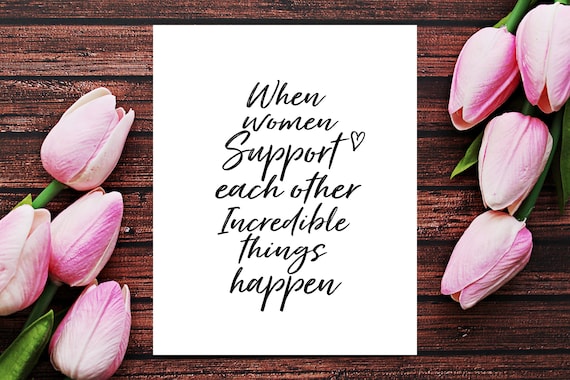 With Women's History Month coming to an end, I have been thinking about all the women who have inspired and supported me over my lifetime. Although each of these women each be the subject of their own blog post, I will work on that in the future.
My family – No one has inspired and supported me more than my mom. She was an gentle yet strong woman who could be counted on for a shoulder to cry on or an incredible laugh. I am thankful every day for my sister and sister's-in-law. Each of them has contributed to who I am today. My grandmothers were both immigrants who came to the United States and worked hard and raised families – one only had one child – the other had nine. I continue to be amazed by my strong and beautiful daughter and daughter-in-law who are building loving families of their own.
My friends – There are women who were girls when we first met, and we shared many experiences that shaped us. We may not be in touch that much, but the memories still remain. There are women I met as a young mother. We supported each other like only young mothers can.
My now – The women who are in my life now besides my steadfast family have carried me thought ups and downs. They are my closest girlfriends who I know I can trust with anything, my writing group friends – those at PAWLP and those online I feel like I know even though we have never met, and my colleagues who help me in so many different ways. Then there are the Chapter Chicks, my book club 'sisters' who collectively have been through almost everything – flood and fire, births and weddings, sickness and death – and through it all we have been there to support each other for almost 20 years. I could ask for a better support system.
I could write so much about each of these women and groups of women, but today I remember them each with a smile and a grateful heart.
I am participating in the Slice of Life Story Challenge for the month of March. I will be posting every day this month. It is sponsored by twowritingteachers.org. #SOL21